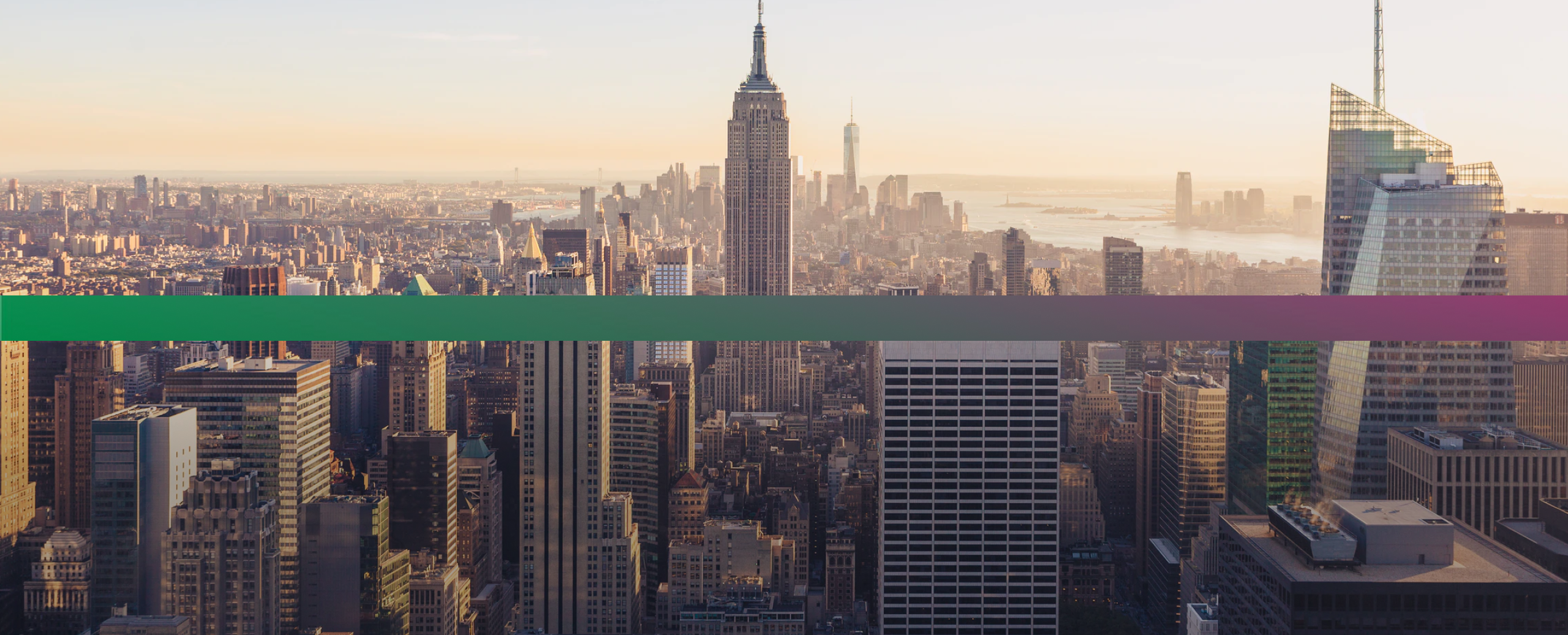 DIVERSITY, EQUITY, AND INCLUSION
Hired three critical HR roles — Chief Human Resource Officer, Director of Talent Recruitment, and a second Human Resource Business Partner.
Hosted BIPOC listening sessions. These sessions are designed to provide more community, transparency, communication, progress, and accountability.
We continue to deliver on our commitment to securing a diverse slate of qualified candidates for all new and replacement roles to generally reflect the demographic diversity in the New York Metro Area. And our Newsroom is close to 50% BIPOC editors and reporters.
As part of our commitment to overhaul our hiring process, we developed a new Hiring Playbook for hiring managers, a comprehensive guide that standardizes and documents best practices for the entire lifecycle of the hiring process. It includes how to write inclusive job descriptions, recruiting strategies, and successfully onboarding new employees.
We prioritize our talent sourcing strategy. We expanded our recruitment pipeline and implemented a process and structured approach to hiring. We are reaching out to targeted groups and diverse professional groups to attract diverse candidates.
We are also committed to eliminating structural barriers and unconscious bias from interviews. We instituted staff panels to ensure that candidates are interviewed by a diverse group of staff.
Implemented Managing for Impact (MFI) training for all people managers to equip our managers to lead and support our BIPOC staff. We also launched the Accelerating Leaders of Color program specifically for our BIPOC leaders, providing leadership coaching to an initial cohort of 10 staff from across NYPR this year.
Developed a career framework encompassing job bands, levels, and functions—rationalizing our structures and also reflecting the frameworks that many other organizations use to categorize their jobs. This framework is the first step in developing a career pathing program.
Engaged in a series of anti-racism trainings and workshops to build racial literacy so we are better equipped to have the conversations that will continue to move us forward.
Conducted robust audience research that has informed the three-year strategic plans for WNYC-Gothamist, WNYC Studios, and WQXR.
Implemented new audience development practices beginning in the fiscal year 2022.
Teams across the organization are making headway on The Source Project, which tracks the demographics of NYPR guests and sources.
Developed a system to track and assess the diversity of our hiring practices, promotions, retention, and staffing levels, across departments and have begun to present the data, on a quarterly basis, at All Staff meetings.
The publication of this year's DEI Report, "Living Our Mission," fulfills our commitment to be transparent and accountable to our community

---