WQXR and the Metropolitan Opera Announce New Season of Aria Code
A new 8-episode season of the critically acclaimed podcast investigates the human experience and social questions behind some of the most powerful arias from
the Metropolitan Opera's current season
Hosted by Grammy Award- and Pulitzer Prize–winning musician
Rhiannon Giddens
Each episode features performances recorded live from the Met stage by opera stars Joyce DiDonato, Matthew Polenzani, Will Liverman, Clémentine Margaine, Diana Damrau, Ailyn Pérez, among others
New season debuts Wednesday, October 4
with "This Journey" from Dead Man Walking
Season Four Audio Trailer Available Here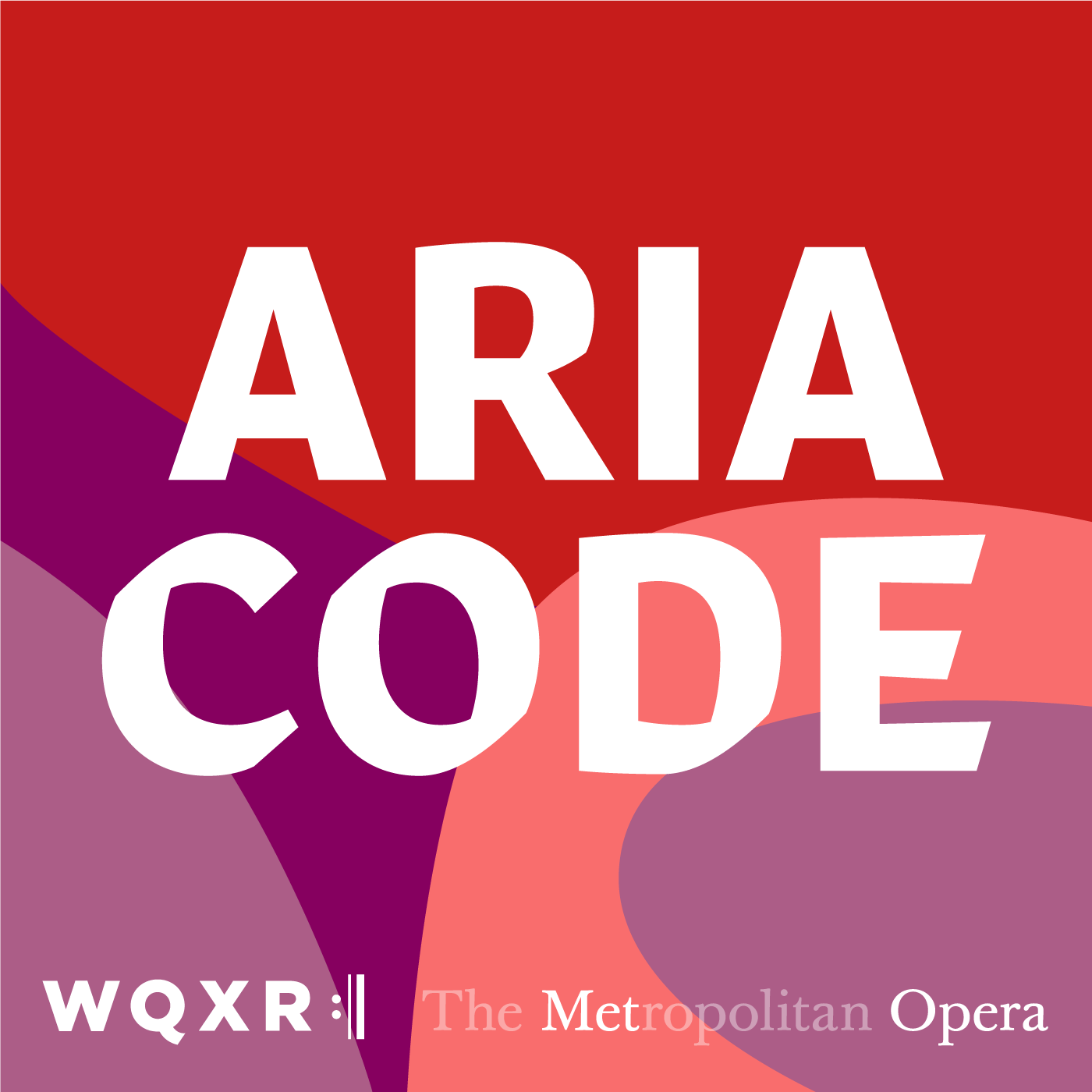 (New York, NY) – [September 28, 2023] – WQXR and the Metropolitan Opera today announced a fourth season of Aria Code, the critically acclaimed opera podcast which The New Yorker called "elegantly constructed [and] effortlessly listenable."
This season, host Rhiannon Giddens takes listeners on a journey through highlights from the Metropolitan Opera's 23-24 season, presenting deep dives into canonical favorites and contemporary masterpieces alike. Each Aria Code episode features a signature combination of music and riveting storytelling, paired with Met Opera performances by world-renowned opera stars, including Joyce DiDonato, Matthew Polenzani, Will Liverman, Clémentine Margaine, Diana Damrau, and Ailyn Pérez.
The series debuts on Wednesday, October 4 with an aria from the Met's season opener, Dead Man Walking by composer Jake Heggie and librettist Terrence McNally. One of the most widely performed American operas in the last 20 years, Dead Man Walking is based on Sister Helen Prejean's experience as a spiritual advisor to a condemned murderer on death row. Her memoir ignited a national conversation about the death penalty and became an Academy Award-winning film. In the aria "This Journey," Sister Helen's character reflects on the difficulties of her spiritual calling and prays for guidance as she makes her way to the state prison for the first time. Giddens is joined by Heggie, mezzo-soprano Joyce DiDonato – who stars as Sister Helen in this season's Met Opera premiere of the work – and by Sister Helen Prejean herself. Together, the guests reflect on the real-life story and the artistic process behind the making of a modern classic.
Other contemporary operas explored this season include the highly anticipated Florencia en el Amazonas by Daniel Catán — the first Spanish language opera to be performed at the Met in nearly a century — and X: The Life and Times of Malcolm X by composer Anthony Davis and librettist Thulani Davis.
Well-known favorites within opera repertoire make an appearance with episodes that expand on opera's classic themes of desire, love, and longing, including "L'amour est un oiseau rebelle" — better known as the "Habanera" — from Bizet's Carmen; "Una furtiva lagrima" from Donizetti's L'Elisir d'Amore; and "Je veux vivre" from Gounod's Roméo et Juliette.
"WQXR is honored to partner again with the Metropolitan Opera to bring opera to both the curious and the connoisseur," said Ed Yim, Chief Content Officer, WQXR. "There is no one better than Rhiannon Giddens to guide listeners through both modern and classic arias that explore the human experience, with performances from artists of the world's leading opera company. We are thrilled to make great music accessible to a wide audience and to collaborate with the pillar musical organizations of our great city."
"So many folks have asked over the last while if there was another season of Aria Code in the works and I'm so glad to finally be able to say, 'YES!'" says host Rhiannon Giddens. "Working with producer Merrin Lazyan, WQXR, and The Met on these episodes is a dream!"
Aria Code's fourth season will launch Wednesday, October 4, and can be found wherever podcasts are available. Episodes will be released bi-weekly through January 2024.
ABOUT RHIANNON GIDDENS
Rhiannon Giddens has made a singular, iconic career out of stretching her brand of folk music, with its miles-deep historical roots and contemporary sensibilities, into just about every field imaginable. A two-time GRAMMY Award and Pulitzer Prize-winning singer and instrumentalist, MacArthur "Genius" grant recipient, and composer of opera, ballet, and film, Giddens has centered her work around the mission of lifting up people whose contributions to American musical history have previously been overlooked or erased, and advocating for a more accurate understanding of the country's musical origins through art. Her new album You're the One was released in August on Nonesuch Records.
ABOUT WQXR
WQXR is New York City's only all-classical music station, immersing listeners in the city's rich musical life on-air at 105.9FM, online at WQXR.org, and in the community through live events and performances. An essential partner to the city's musical and cultural organizations, WQXR presents new and archival classical recordings and performances from New York City's esteemed performance venues. Signature programs include Carnegie Hall Live, Metropolitan Opera Saturday Matinee Broadcasts, New York Philharmonic This Week, New York in Concert, and the Young Artists Showcase. WQXR also produces podcasts that showcase compelling storytelling and powerful music: The Open Ears Project, Made in New York: the NY Philharmonic Story, Every Voice with Terrance McKnight, Helga, and Aria Code, a joint project with the Metropolitan Opera. As a public media station, WQXR is supported through the generosity of its members, donors, and sponsors, making classical music relevant, accessible and inspiring for all.
ABOUT THE METROPOLITAN OPERA
Under the leadership of Peter Gelb, the Met's Maria Manetti Shrem General Manager, and Yannick Nézet-Séguin, Jeanette Lerman-Neubauer Music Director, the Metropolitan Opera is one of America's leading performing arts organizations and a vibrant home for the world's most creative and talented artists, including singers, conductors, composers, orchestra musicians, stage directors, designers, visual artists, choreographers, and dancers. The company presents approximately 200 performances each season of a wide variety of operas, ranging from early masterpieces to contemporary works. In recent years, the Met has launched many initiatives designed to make opera more accessible, most prominently the Live in HD series of cinema transmissions, which dramatically expands the Met audience by allowing select performances to be seen in more than 50 countries around the world.