WNYC Studios' Death, Sex & Money and On the Media present Two-Part Interview with Tasha Adams, Estranged Wife of Right-Wing Oath Keeper's Leader Stewart Rhodes
Part one debuts today on Death, Sex & Money
Episode includes interview with Kelly Jones, ex-wife of Alex Jones
Part two to drop at the conclusion of Rhodes' federal criminal trial in connection with the January 6th insurrection on On the Media on Friday, May 26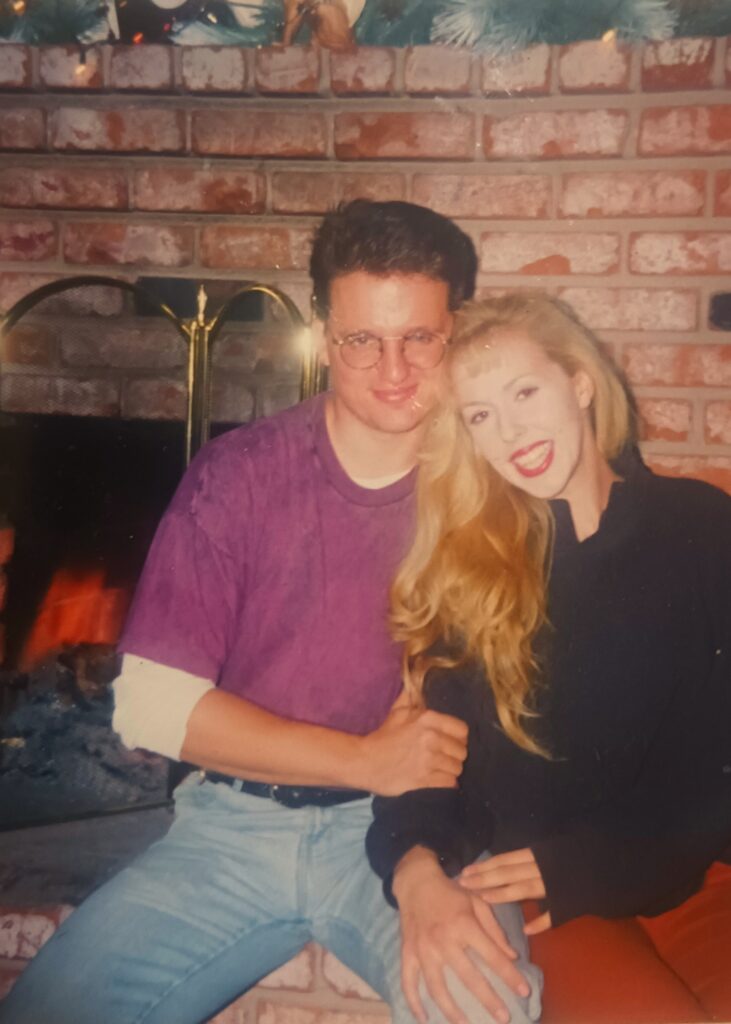 (New York, NY – Wednesday, May 3) – Today, WNYC Studios' Death, Sex & Money and On the Media debut a two-part interview with Tasha Adams, the estranged wife of Stewart Rhodes, founder of the far-right group the Oath Keepers.
In November 2022, Stewart Rhodes was found guilty of seditious conspiracy in connection with the January 6 attack on the U.S. Capitol. The trial and national publicity put a spotlight on Rhodes' ascent to a leadership position in one of the most strident far-right groups in the nation. But his abusive behavior and immersion in this world had been taking a toll on his family life for years, and now, his estranged wife, Tasha Adams is speaking out.
In this two-part series, Anna Sale, host of Death, Sex & Money and Micah Loewinger, a reporter for On the Media, traveled to Montana to speak with Adams about the private life of a very public figure – and how her husband's extreme right-wing ideology changed her life. The series brings together Sale's lauded ability to host sensitive conversations with Loewinger's award-winning reporting on the Oath Keeper's central role in the January 6th insurrection, taking listeners from the personal to the political, and revealing the porous line between the two for the families of radicalized leaders.
Part one debuts today on Death, Sex & Money with a wide-ranging interview about Adams' decades-long marriage to Rhodes and how abusive behavior in their relationship presaged his extreme far-right ideology. She opens up about their courtship in a ballroom dance class in Las Vegas to the abuse and isolation she received as he became transfixed on politics and apocalyptic ideas. Adams is then joined by Kelly Jones, ex-wife of Alex Jones, and the two compare notes on their marriages, and what it was like to see their husbands bring their combative political beliefs home. They also reflect on their secret text exchanges from 2018, when Adams was plotting her escape from Rhodes with their six kids.
Part two will drop on Friday, May 26 on On the Media. Loewinger will report on Adams' personal experience watching the trial of her estranged husband. She was herself increasingly the target of media attention because of her personal ties with the far-right leader. Loewinger will also touch on his experience being a witness in the federal trial of Rhodes and delve into the history of journalists being compelled to testify by the government, going all the way back to the assassination of Dr. Martin Luther King Jr.
"When Micah first pitched the idea of teaming up with Anna, I was thrilled," said Katya Rogers, Executive Producer, On the Media. "It's not often that a media analysis show gets to dig into a story with such emotional range. For On the Media, this is the culmination of three years of reporting on the radical right-wing group, the Oath Keepers. By partnering with Anna, we also get to reveal the intimate, personal back-stories of the people pushing this ideology and give our listeners a new prism through which to see how such dangerous ideas take hold."
Part one on Death, Sex & Money is available now. Listen to it here or wherever you get your podcasts. Part two will debut on On the Media on Friday, May 26.
ABOUT WNYC STUDIOS
WNYC Studios is the premier producer of on-demand and broadcast audio, and home to some of the industry's most critically acclaimed and popular podcasts, including Radiolab, On the Media, The New Yorker Radio Hour, Death, Sex & Money, La Brega, and Notes from America with Kai Wright. WNYC Studios is leading the new golden age in audio with podcasts and national radio programs that inform, inspire, and delight millions of curious and highly engaged listeners across digital, mobile, and broadcast platforms. Programs include personal narratives, deep journalism, revealing interviews, and smart entertainment as varied and intimate as the human voice itself. For more information, visit wnycstudios.org.