WNYC to Host "HOLD ON": A National Live Radio Call-in Series about Mental Health and Getting Help
Hosted by Anna Sale of WNYC Studios' podcast Death, Sex & Money
Thursdays May 4, 11, and 18
8-10pm ET on WNYC in New York
and on public radio stations across the country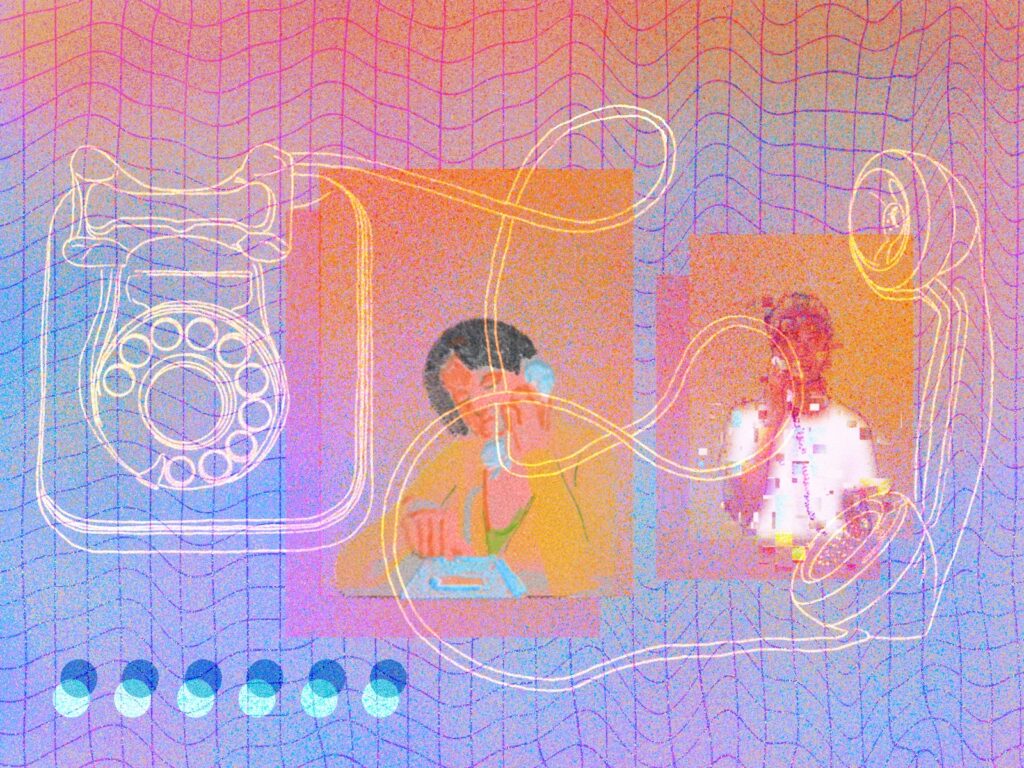 (New York, NY – May 1, 2023) – May is Mental Health Awareness Month and by most accounts, we are not okay.
Starting Thursday, May 4, WNYC will present three national live call-in radio shows to convene a conversation about the state of our nation's mental health crisis. Are we getting the help we need? Do we know how to access it? Would we take it if we could?
Over the course of three Thursday evenings, Anna Sale, host of Death, Sex & Money and author of Let's Talk About Hard Things, will bring her unflinching ability to lead candid discussions to traverse the landscape of mental health today. Sale will bring together experts with listeners to ask questions, break through stigma, and offer a space to share what's helped during mental health downturns.
The debut episode (May 4) considers the life cycle of therapy, including how to find a therapist, and will take calls from therapists around the country for their views on the mental health crisis in America. The second episode (May 11) focuses on mental health treatments, from diagnosis to psychiatric medication and the profound challenges that accompany them.
Additional topic of discussion include:
Who gets a say in a crisis? Listeners discuss their experiences of stepping in for a friend or loved one during a crisis and how it feels to be on the receiving end of an intervention.
Teen mental health and knowing the difference between normal teenage angst and serious feelings of hopelessness
Structural barriers that prevent treatment, such as insurance plans and living in communities that lack mental health resources.
Treating patients who are not comfortable opening up.
Hearing from people who are in professions–such as hairdresser, bartender, and clergy– where people lean in on them emotionally.
When work suffers from mental health issues.
Following the live call-in series, versions of these on-air broadcasts will be available in the Death, Sex & Money podcast feed for three weeks following the live show.
"These call-in specials are a place to listen in and participate in a public conversation about mental health that feels like the private talks we have about it in our closest relationships and with our loved ones," said Anna Sale, host and managing editor of Death, Sex & Money. "We will swap stories, we will commiserate, and we will be accompanied by experts who can help guide us as we figure this out together,"
"At WNYC, we turn to the national call-in format when an issue or story is significant, urgent, and cuts across all kinds of divides; the mental health crisis is all those things," said Megan Ryan, Head of Live Programs, WNYC. "We're grateful other stations across the country are joining us to convene this important conversation and allow listeners a chance to connect with experts and each other. This is a hallmark of the kind of service that public radio is uniquely positioned to provide."
ABOUT WNYC
With an urban vibrancy and a global perspective, WNYC is New York's public radio station, broadcasting and streaming award-winning journalism, groundbreaking audio programming and essential talk radio to the city and beyond. WNYC is a leading member station of NPR and broadcasts programs from the BBC World Service, along with a roster of WNYC-produced local programs that champion the stories and spirit of New York City and the surrounding region. From its state-of-the-art studios, WNYC is reshaping audio for a new generation of listeners, producing some of the most beloved nationally-syndicated public radio programs including Radiolab, On the Media, The New Yorker Radio Hour, and The Brian Lehrer Show. WNYC broadcasts on 93.9 FM and AM 820 to listeners in New York and the tri-state area, and is available to audiences everywhere at WNYC.org, the WNYC app and through major digital radio services, all made possible through the generous support of our members, donors and sponsors.