The Green Space at WNYC and WQXR Presents World Cup Watch Party Series with WNYC's John Schaefer
Monday, November 21 – Sunday, December 18, 2022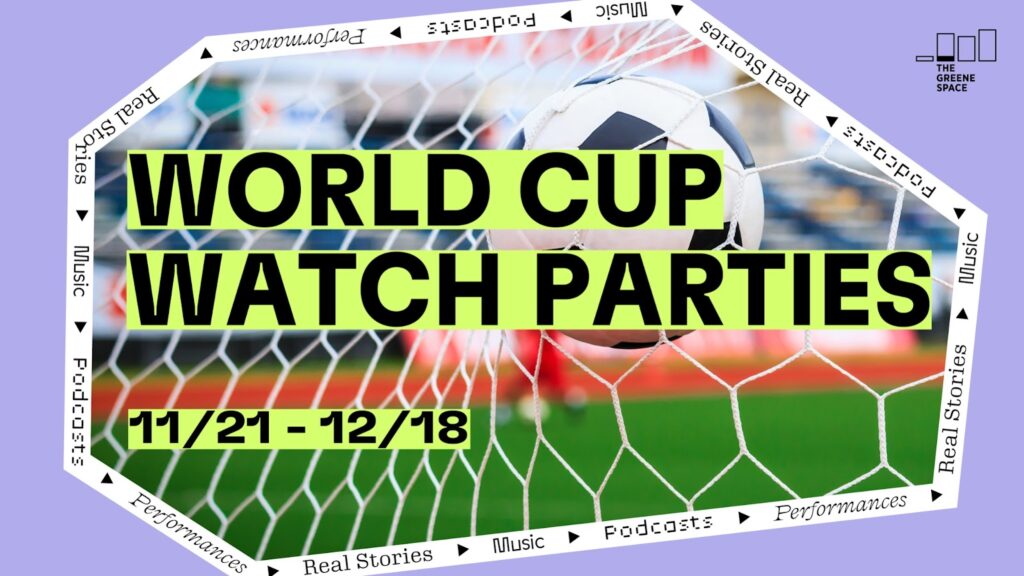 (New York, NY – November 17, 2022) – Starting on Monday, November 21, The Jerome L. Greene Performance Space at WNYC and WQXR will host LIVE World Cup watch parties in an all ages, fully accessible venue. Hosted by WNYC's John Schaefer, audiences will enjoy a cash bar, guaranteed seating, games, trivia, and live interviews with fans and analysts, like philosopher and author of What We Think About When We Think About Soccer Simon Critchley and former New York Times sports columnist and Eight World Cups author George Vecsey.
Tickets and more information for this series are available here. The Greene Space is located at 44 Charlton St., New York City, NY 10014.
ABOUT THE JEROME L. GREENE PERFORMANCE SPACE
The Greene Space is New York Public Radio's intimate performance space and multiplatform production studio with a mission to channel the collective genius of New York City to produce forward-looking live art, theater, and journalism that sparks change. It provides a space for fostering artistic experimentation and exploration, convening challenging conversations and forging connections between New York City's diverse communities. Since 2009, The Greene Space has hosted luminaries including Janelle Monáe and The National, actors Frances McDormand and the late Philip Seymour Hoffman, writers Nikki Giovanni, Hilton Als, and Roxane Gay, and newsmakers Mayor Bill de Blasio and Chelsea Manning, among many others. For more information, visit www.thegreenespace.org.