The Greene Space at WNYC and WQXR Announce November Highlights
Bobby Rush Joins Artist-in-Residence Michael Mwenso, November 14-16
Sean Paul Celebrates the 20th Anniversary of the Dutty Rock Album Release with Best-Selling Author Marlon James November 17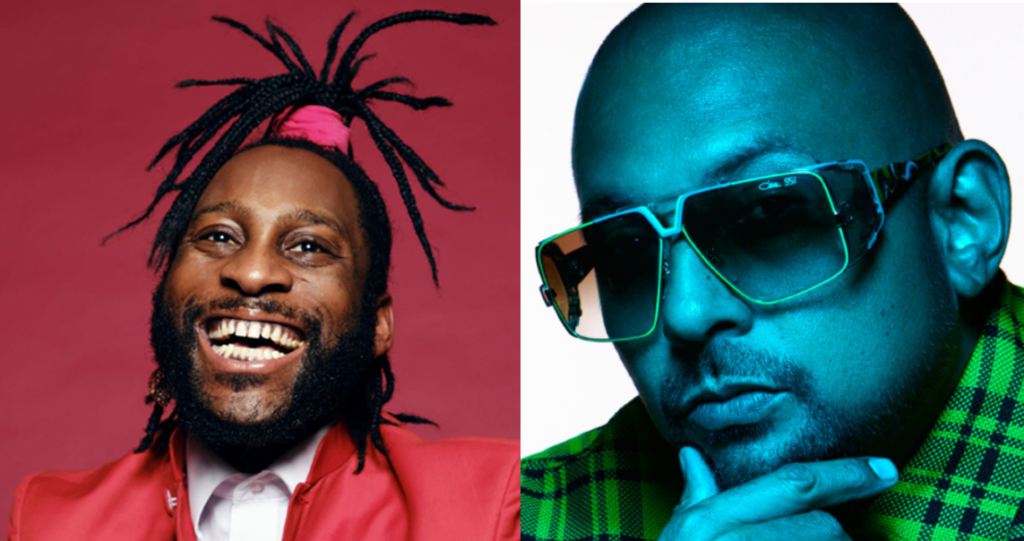 (New York, NY – November 7, 2022) – This month, The Greene Space at WNYC and WQXR welcome the extraordinary musicians Sean Paul, Bobby Rush, Michael Mwenso, and other special guests for 4 nights of live music and intimate conversation.
Artist-in-Residence Michael Mwenso and guests
Monday, November 14 – Wednesday, November 16, 7pm
For three special nights, Artist-in-Residence Michael Mwenso – bandleader, singer, co-founder of Electric Root, and one of the original members of Mwenso and the Shakes – invites fellow musicians to The Greene Space to explore the richness of Black music, culture, and art. The residency kicks off on Monday, November 14, when Mwenso welcomes one of the most prolific musicians of our time to discuss Black culture and art. On Tuesday, November 15, GRAMMY Award-winning blues legend Bobby Rush joins Mwenso to discuss Black music as spiritual nourishment, and guides the audience through an Ancestral Communal Listening session featuring different styles of Black roots music to discover and celebrate significant formative artists. The residency concludes on Wednesday, November 16, with a live performance by his group Mwenso and the Shakes, a global troupe of Juilliard-trained artists that merge entertainment and artistry with jazz and blues through African and Afro-American music.
All events begin at 7pm.
"Getting Busy with Sean Paul: Dutty Rock Album 20th Anniversary"
Thursday, November 17, 7pm
It's been 20 years since Sean Paul's smash album Dutty Rock took over the airwaves and set pulses racing with hits like "Get Busy," "Gimme the Light," and "Like Glue." Since then, the GRAMMY Award-winning artist has collaborated with everyone from Beyoncé to Enrique Iglesias. Sean Paul sits down for an intimate evening with New York Times best-selling Jamaican author Marlon James to discuss the impact of Dutty Rock, the history of Dancehall music and reflect on Sean's impressive decades-long career.
Additional information and tickets for each event may be found at: https://thegreenespace.org/events/.
Lead philanthropic support for The Jerome L. Greene Performance Space is provided by The Jerome L. Greene Foundation. Additional support for The Greene Space comes from the Howard Gilman Foundation, MetLife Foundation, the Virginia B. Toulmin Foundation and public funds from the New York City Department of Cultural Affairs in partnership with the City Council.
 About The Jerome L. Greene Performance Space
The Greene Space is New York Public Radio's intimate performance space and multiplatform production studio with a mission to channel the collective genius of New York City to produce forward-looking live art, theater, and journalism that sparks change. It provides a space for fostering artistic experimentation and exploration, convening challenging conversations and forging connections between New York City's diverse communities. Since 2009, The Greene Space has hosted luminaries including Janelle Monáe and The National, actors Frances McDormand and the late Philip Seymour Hoffman, writers Nikki Giovanni, Hilton Als, and Roxane Gay, and newsmakers Mayor Bill de Blasio and Chelsea Manning, among many others. For more information, visit www.thegreenespace.org.