New York Public Radio Appoints LaFontaine Oliver as President and CEO
A leader in public radio and local news, Oliver brings over 20 years of experience
in both regional and national markets to NYPR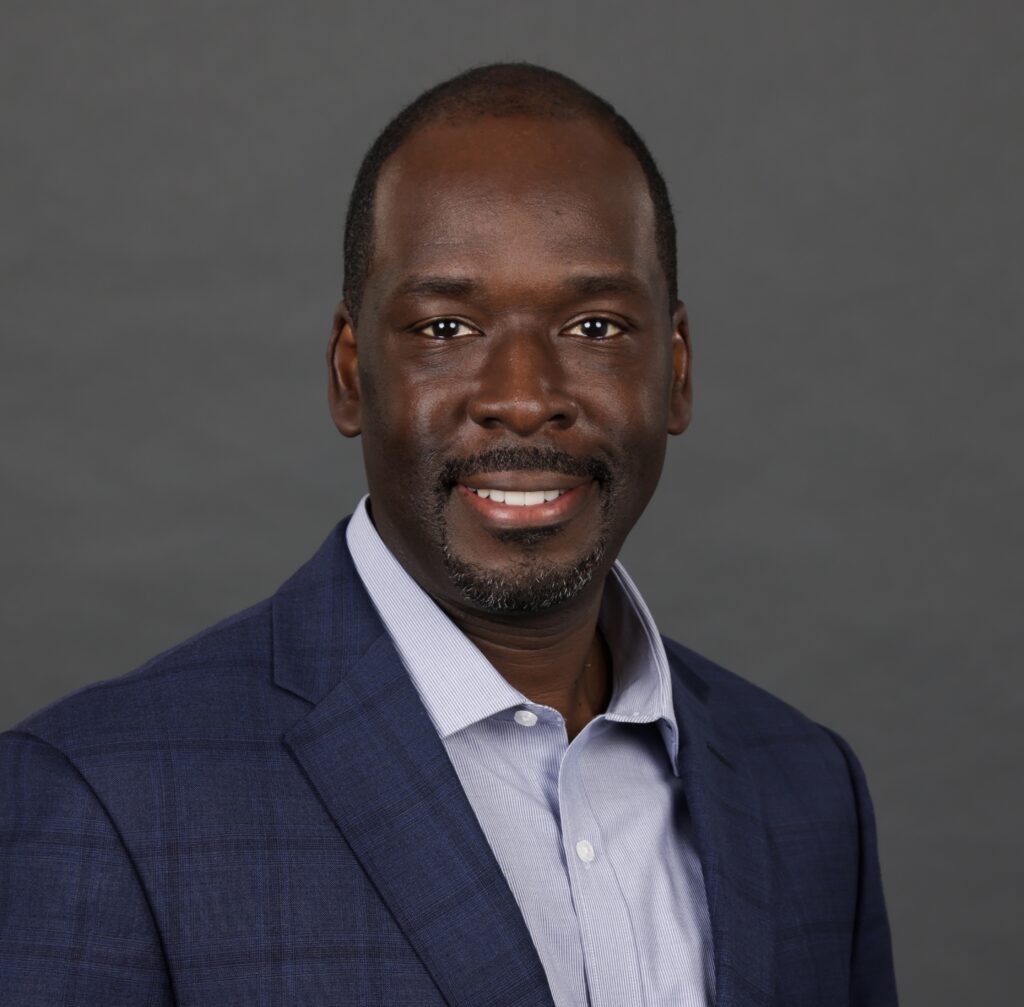 NEW YORK, October 4, 2022 – Following an extensive and competitive national search, the New York Public Radio (NYPR) Board of Trustees announced today that LaFontaine Oliver has been named the next President and CEO of New York Public Radio, which includes WNYC, WQXR, WNYC Studios, Gothamist, The Jerome L. Greene Performance Space, and New Jersey Public Radio. His appointment is effective in January 2023. 
A leader in public radio and local journalism, Oliver brings over 20 years of experience in both regional and national markets to NYPR. He joins from Your Public Radio (WYPR) in Baltimore, where he currently serves as President and CEO, leading the station through the unprecedented change of the pandemic while growing revenue and listenership, launching a new health vertical and podcast, and overseeing the acquisition of station WTMD from Towson University. Oliver also drove the significant expansion of the WYPR newsroom and launched a joint operating agreement with digital news startup, The Baltimore Banner.
Oliver has served on the NPR Board of Directors since 2016 and is currently finishing up his second term as Chair of NPR's Board, a position he has held since 2020. In this role, he has been responsible for the strategic oversight of the Board, helping to set the overall direction for NPR management, monitor the performance of the organization, and provide financial oversight.
Prior to WYPR, Oliver spent six years at the helm of WMFE in central Florida, where he oversaw the acquisition of WMFV, expanded its slate of public affairs programming, and helped to establish and grow local, regional, and national reporting partnerships with outlets including ProPublica, Marketplace Reporting Hub, and Florida Center for Investigative reporting. From 2007 to 2013, Oliver served as General Manager of WEAA, the jazz and talk station of Morgan State University. As a result of the station's growth under his leadership, he was invited to present to HBCU presidents and vice presidents at the Annual White House Initiative on Historically Black Colleges and Universities Conference in 2009.
In addition to his significant executive experience, LaFontaine has a successful programming record in both commercial and satellite radio, having launched numerous national programs.
"We are thrilled to announce LaFontaine as the next CEO of New York Public Radio," said Timothy A. Wilkins, Chair, NYPR Board of Trustees. "He's a veteran public radio leader and broadcaster who has nimbly led through significant industry shifts of the last 20 years. His record of success spans from innovative programming and expanding the audience and reach for public radio to finding creative avenues for continued revenue growth amidst a rapidly changing media landscape. As an experienced station leader and NPR Board Chair, he is well-attuned to the specific challenges facing local journalism and is a champion of the mission-driven, local / national partnership model of public radio. We are incredibly excited to welcome him to New York Public Radio and look forward to seeing all we can accomplish together in the coming years."
Wilkins continued, "The Board would also like to extend its sincere appreciation to our fellow Trustee, Cynthia King Vance, who has offered crucial guidance and leadership while serving as Interim President and CEO during this transition period. We'd also like to thank all who participated in our comprehensive search process, and our incredible NYPR staff who never fail to serve our audiences with the highest quality of programming."
"I am beyond excited to join the talented team at New York Public Radio," said LaFontaine Oliver. "This opportunity brings together my career's work and passion for our ever-evolving medium with one of public media's most innovative and successful organizations. To continue that work in service of one of the most diverse communities in the country will be a true honor."  
Oliver holds an MBA from the University of Baltimore and Towson University and a BA in Business Administration from the University of Miami, where he began his broadcast career working for the college's radio station.
About New York Public Radio 
With an urban vibrancy and a global perspective, New York Public Radio (NYPR) produces innovative public radio programs, podcasts, and live events that touch a passionate community on air, online and in person.  From its state-of-the-art studios in New York City, NYPR is reshaping radio for a new generation of listeners with groundbreaking, award-winning programs including Radiolab, On the Media, The Takeaway, Notes from America with Kai Wright, The New Yorker Radio Hour, Death, Sex & Money, Carnegie Hall Live, and Aria Code, among many others. New York Public Radio includes WNYC, WQXR, WNYC Studios, Gothamist, The Jerome L. Greene Performance Space, and New Jersey Public Radio. Further information about programs, podcasts, and stations may be found at www.nypublicradio.org.