Olivia Ebertz and Elizabeth Shwe Join WNYC Newsroom
Read more in this note from Director of Audio Strategy Sean Bowditch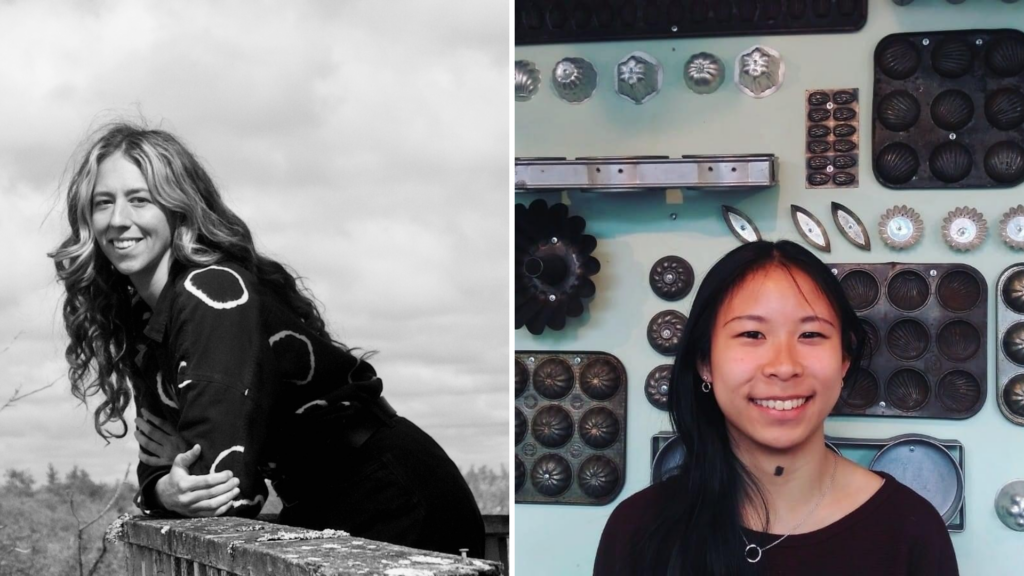 It's not every day that you get to announce not one, but TWO new hires to the news hub! Alec, Joe and I are thrilled to share that we're bringing on two talented journalists to serve as assistant producers for Morning Edition and All Things Considered.
Olivia Ebertz, who is joining the morning team, comes to WNYC via Bethel, Alaska, where she was a reporter for KYUK, the nation's first radio station owned and operated by Native Americans.
During Olivia's tenure at KYUK, her story about the refusal of Bethel police officers to get the COVID-19 vaccine won a regional Edward R. Murrow Award. She also reported extensively on the environment in Alaska's Yukon-Kuskokwim Delta Region, where temperatures are warming at three times the rate of the lower 48. Her stories examined how climate change has exacerbated wildfires and is contributing to a massive collapse of wild salmon stocks. She's also done deep dives into the politics of fishing and documented the life of a brand new Yup'ik bush pilot.
Prior to Alaska, Olivia lived in Brooklyn for the better part of a decade. She has also lived in Norway and Italy, and can speak the languages of both countries; she also gets by in Spanish and Russian.
Olivia's first day is September 12. She'll report to Alec.
Elizabeth Shwe, who is joining the afternoon team, needs no introduction! She just finished up her summer internship in the WNYC newsroom. In that role, she wrote daily stories for newscast and Gothamist and produced host 2-ways.
Prior to joining WNYC, Elizabeth spent two years covering the Maryland State Legislature through a Report for America Fellowship, where she won the best non-profile feature annual award from the MDDC Press Association for an environmental justice story in 2021. She's also covered California's State Legislature for The Sacramento Bee. A New Jersey native, Elizabeth graduated with high honors in politics from Princeton University, where she was a producer for the WPRB radio show "News and Culture."
Elizabeth's first day is August 29. She'll report to Joe.
Please join us in welcoming Olivia and Elizabeth!
-Alec, Joe & Sean