Catalina Gonella and Michelle Bocanegra Join WNYC Newsroom
Read more in this note from Day-of-News Desk Editor David Giambusso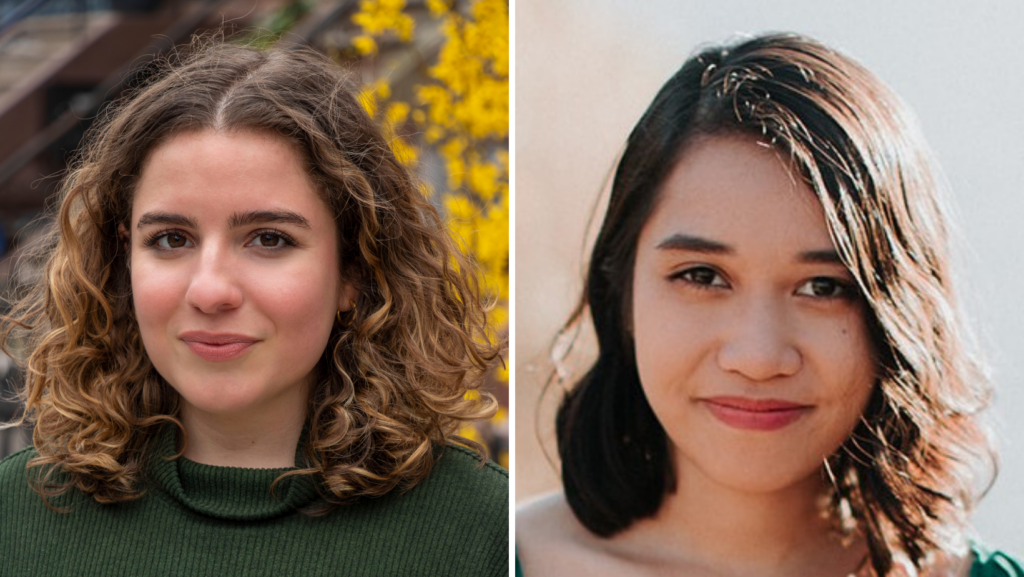 Catalina Gonella
We're thrilled to announce Catalina Gonella will be joining WNYC and Gothamist's Day-of-News desk as a night reporter, working alongside editor Phil Corso and the rest of the team.
Catalina comes to us from the New York Post where she covers breaking news. Prior to that she was a field producer for NY1 packaging broadcast stories for the Live at Ten show. Her knowledge of capturing live audio as well as her news-writing chops make Catalina uniquely suited to expand our radio and digital coverage into the later hours.
Born in Argentina, she's fluent in Spanish which she still uses in her reporting daily. She enjoys biking around the city, attending local comedy shows, and taking pictures of trees.
Michelle Bocanegra
We're also very excited to welcome Michelle Bocanegra as a daytime breaking news reporter. She joins WNYC and Gothamist from POLITICO's Albany bureau, where she covered education policy and politics on the state level and across more than 700 local school districts. She contributed to national coverage of the 2020 elections, reporting on a battleground Senate race in Georgia.
She started at POLITICO's City Hall bureau in 2019 and reported on the earliest months of the coronavirus pandemic, covering local politics and the human impact of a changed city. Among the stories Michelle pursued was a series on food delivery programs that were not getting meals to senior citizens. Her reporting resulted in a change to the program and directly helped get more people fed.
Michelle has a master's degree from Columbia University's Graduate School of Journalism, where her coursework focused on data and investigations, and has a bachelor of fine arts degree from New York University. She speaks fluent Filipino as well as some Cebuano and Spanish.